Nearing the end of my first week back at the Bornean Sun Bear Conservation Centre, I am becoming re-acquainted with the jungle heat, the incessant barrage of tropical insects, the ever-present curious Orangutans, and most importantly, the lovely sun bears.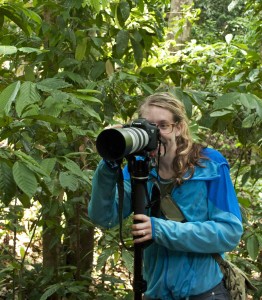 When I left the centre, three years ago, there were 12 rescued bears being kept in small cages without access to their natural forest home. Now, there are 28 rescued bears that have daily access to a protected area of forest, as well as, an entirely new bear-house centre and visitor center in construction mode, which is expected to be completed this winter.  These positive advancements in sun bear rescue facilities can be attributed to the hard work and persistence of Wong Siew Te and the whole BSBCC team.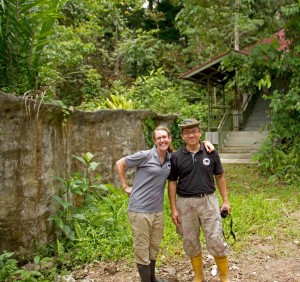 Of course, this is a bittersweet progress report because more bears in captivity means less bears thriving in their forest habitats.  Although, the bear's access to natural forest habitat is an immense improvement to the contrary of an entire life behind bars, the process towards complete rehabilitation and potential release is a distant dream for many of these bears. The ever-pressing urgency of improved facilities, research and education becomes harshly illuminated with each moment spent in the presence of these heart-warming bears.
 As my time here is precious, I have begun focusing on assisting with the development of critical rehabilitation studies, as well as creating necessary media content for furthering the education and advocacy campaign for sun bear awareness.  I also look forward to designing a reintroduction program for certain bears that may be ready to be released back into the wild!
It's exciting stuff.
I'll be filming & documenting all along the way and sharing with you, so please don't be shy and stay connected: Join the Newsletter (it can get lonely out here in the jungle!)
Much Love From BORNEO!